In a time of fast-changing fashion trends, we sometimes forget about the classic feminine style. That's why at Black Swan, we create timeless and feminine designs for those who care about looking their best, feeling comfortable and having high-quality clothes made sustainably.
We only produce a limited number of each collection. An artist creates unique prints for our brand, which we use in fabrics and embroidery, so you can have an exceptional and unforgettable style.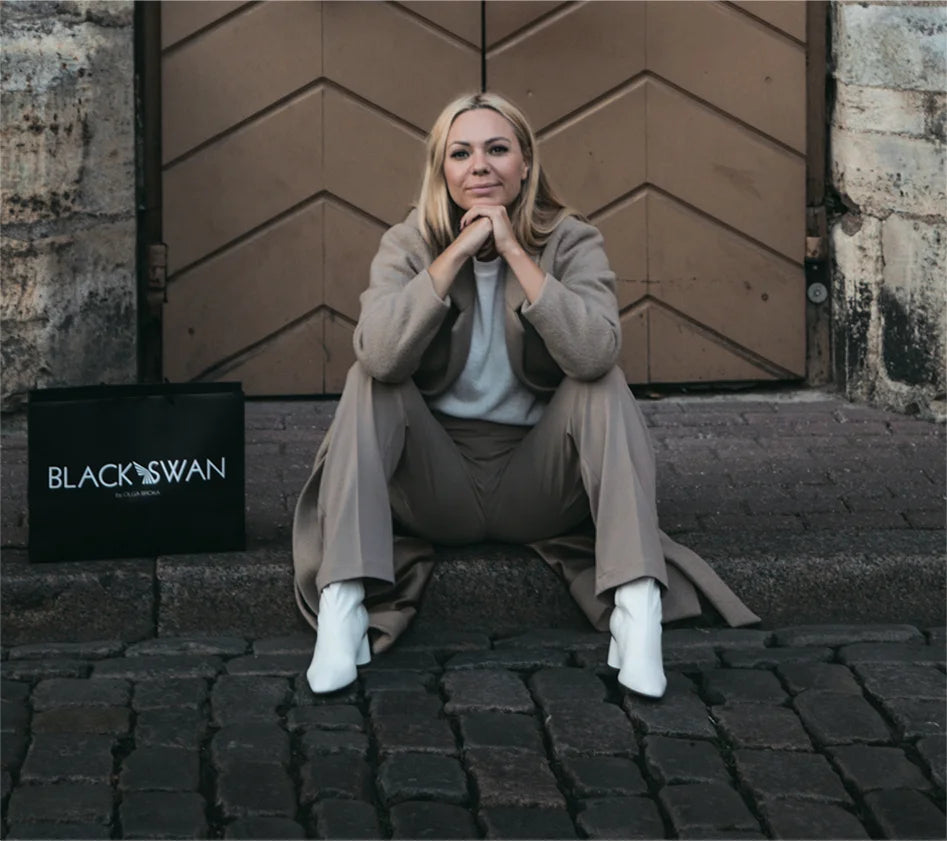 Established in 2014.
Our story began a decade ago in Jurmala, a charming beach town in Latvia.
With over 1000 unique designs and the success of our three physical stores, we have garnered extensive expertise in fashion production and keeping up with evolving consumer demands.
Sustainably made in Latvia.
In today's globalized world, where mass production is the norm, we proudly hold onto our roots. Our inspiration comes from the serene forest walks, breathtaking beach sunsets, and the charming streets of Riga. Every aspect of our design, production, and even inspiration is deeply rooted in the local culture.
Empowering women
Our vision revolves around enabling women to embrace self-love. To achieve this, we prioritize client satisfaction by focusing on the dress's fit, quality, and its ability to make women feel beautiful and unique.